KEEP CALM & WOOT ON!! Many happy stories of results!!
Check out our amazing results!! – Nina's Fitness (Milton & Cambridge, Ontario)
---
October 2022 – COLLEEN'S STORY – Colleen's Journey with Nina's Fitness 
Hello my name is Colleen, I have been in Nina's fitness class for a few years now and I am here to tell you she is amazing at what she does. I started off feeling frustrated and defeated when I first joined, because I had back issues. Nina didn't give up on me and she modified workouts for me so I could get where I wanted to be, she was patient but yet determined to help me. Everytime I went to her class I felt less frustrated and less defeated, and felt stronger each time. I managed to reach my goals and get my confidence back because of her. So don't let life keep ya down, Nina's got your back. I highly recommend her.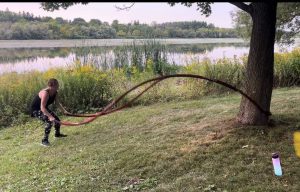 ——————————————————————————————————————–
January 2019 – BETH'S STORY – Beth's Journey with Nina's Fitness 
I first met Nina in 2010, when she was introduced to me by a friend who had tried her program, and I was immediately was hooked by her cheerfulness, positivity, and her obvious passion about her clients.  It's easy to keep coming back because I have always seen results from Nina's classes (whether I sign up for 1 month or way more), and she is always such an inspiration to live a healthier life in general.
In 2015, I had signed up for 3 months in a row and ended up losing over 15lbs!! More importantly, I felt so much better, mentally and physically.  I ended up moving to Burlington after this, and tried to find someone who was comparable nearby, with no luck.  I have tried other trainers over the years, and no one has ever been as fun, or gotten me the amazing results Nina's classes have.
Fast forward to now- I have no problem driving from Burlington to Nina's classes in Milton (or Cambridge!) as I have come to realise it is so worth the trek! For the results, the fun workouts, and an amazing trainer!! Not to mention I always find myself a part of a great group of women who always seem to inspire each other and keep one another motivated.
Nina's classes never get boring, and every work out is different, you never expect what's going to happen next.  She always keeps you interested; the hour flies by!! I love seeing how much stronger I feel as the weeks go on, achieving those little milestones help keep you so motivated.
Nina really focuses on encouraging a healthy lifestyle, and she makes it seem easy to incorporate fitness into your everyday life.
I have spent hundreds of dollars on gym memberships, yoga classes, and other fitness related activities, but having a fantastic trainer who exudes positivity and energy can't be beat! Nina is the best!!! 😀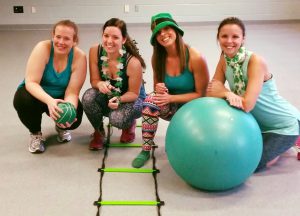 ——————————————————————————————————————–BERNICE'S STORY – *Immediately I was able to see the difference in Nina's style of training. I got results in weeks!!*
Hi Ladies! I'm so overwhelmed with emotions that I feel compelled to share my journey…I started with Nina's Fitness at  on January 26th 2017 at 157lbs and lots of inches to lose
This is after much thought as I had really given up on fitness due to past experiences. I have literally spent thousands…yes thousands of dollars for personal training at another establishment and after 1 year had zero, yes that's right zero results. I was switched to 3 different trainers and was even told I can only lose the weight I gained through my pregnancy through surgery…oh yeah…crazy!
So I decided to pursue Nina's offer for a trial class and I was hooked. Immediately I was able to see the difference in Nina's style of training. Nina is passionate about helping others achieve their fitness goals in a warm, friendly yet challenging environment ( I'm still recovering from a work out 2 days ago…haha).
My goal for myself was simple…lose weight to fit in a specific swimwear for an upcoming trip….well ladies I am so elated that I have not only managed to fit seamlessly in my swimwear but I'm down 16 lbs and 20 inches in 80 days!!!! I participated in the last challenge where I lost 9 lbs and 11 inches through healthy eating and classes at Nina's Fitness.
As a mom, I understand the struggles all to well of managing a career and a household and finding it challenging to carve out some me time…but trust me if this is what you needed to take care of you…just do it…trust me…you can…and the feeling is truly amazing…
To Nina…thank you from the bottom of my heart…keep smiling and doing what you truly love…you are making a positive difference in the lives of others! – Bernice 🙂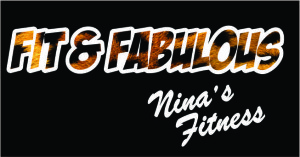 ———————————————————————————————————-
"Why I "won" Nina's Winter 2016 Challenge but I actually Lost"
I did not win the challenge but I did win my personal goal. I've been on maternity leave this past year and I really wanted to set out and challenge myself. I was feeling blah and I finallysaid enough is enough! I had set out health goals for myself, and I came back to Nina's fitness in September .
I drive from Mississauga to Nina's fitness in Milton because I really missed
Nina's energy and workouts and the fabulous women I get to work out with. The challenge reallygave me a giant push to help me achieve my goal 1 month ahead of schedule. Since joining in September I have lost 11lbs and 13.5 inches. I am 2 inches shy of my pre-pregnancy measurements. For me thats a big win and it's what I had set out to do. With some hard work, determination and great supportive people around you its hard not to reach your goals.
Marcia (Nacho)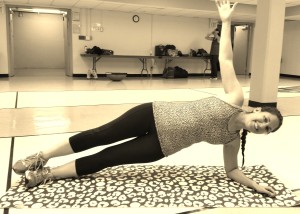 ——————————————————————————————————————–
(Nina's Fitness)*WINNER OF NINA'S FOREVER FIT CHALLENGE 2016* 6 weeks!

(AMAZING Results! – DECEMBER 2016)
My Success Story: I'm doing not just doing this for me.
I've been taking Nina's classes for years, but after I had my daughter and we moved to Oxford County it was hard to get into the swing of things.  I could give you every excuse in the book; tired, working overtime, always something to do around the house, but as my daughter's 2nd birthday was approaching I decided it was time to get back on track. I did not like the way I looked or felt and missed the classes.  Not only did I want to get back on track for me, I also wanted to do it for my family.  I loved working out and getting back into fitness would make me happier and more energized.
I took the fall challenge and came in last place, but I felt better and my jeans weren't as tight.  I decided to continue to the Forever Fit Challenge make adjustments with my eating and fitness habits.  After 6 weeks of personal training, classes and lots of burpees at home I successfully lost 17 lbs!
Nina's classes and personal training sessions are motivating, fun, empowering and addicting.  Every class you attend is different and the women in the classes empower each other even though sometimes we're competing in the same challenge.  In the end everyone that finishes the challenge is a winner and we're happy to see one another succeed.
I look forward to continuing my own success story through Nina's Fitness.  The next challenge will get me a step closer to a healthier me and as my daughter is getting older I want to ensure that I set the best example for her. If you ever feel like giving up, just remember there's someone watching you who wants to be just like you. Don't disappoint them!  We are all a role model for someone.
Thank you Nina for continuously motivating me and helping me reach my goals. Thank you for suggesting JuicePlus as without it I wouldn't have been able to do all those triples!  The vitamins, shakes, and bars have made a huge improvement in my personal healthy and my daughter loves the gummies or as she likes to call them "candy".  Thank you for all of your support!  Carin
———————————————————————————————————-*WINNER OF NINA'S FIT & FABULOUS FALL CHALLENGE 2016* 8 weeks!

(Amazing Results! – OCTOBER 2016)
Woot Woot!!! DOWN 32 pounds & 19.5 inches (WINNER BY HIGHEST PERCENTAGE)
When I first looked into Nina's fitness I knew that the 8 week challenge was a good motivation to get my fitness and health back on track. I knew a competition would push me and get me motivated to work hard and see results. I was extremely strict on what I would eat as well as training with Nina 4 times a week. I cannot believe I lost 32 pounds and 19.5 inches! I did not think it was possible! But Nina was also an amazing motivator. Her positive attitude when you walk into her fun classes helps you stay motivated and not dread going to work out. Her classes are always a fun time but we also put in a lot of hard work. All the other women that were apart of this challenge as well as apart of Nina's fitness are all amazing and encouraging and such a great community to be apart of. What an amazing start to my fitness journey and can't wait to continue working hard to reach my goals. Thanks Nina!!!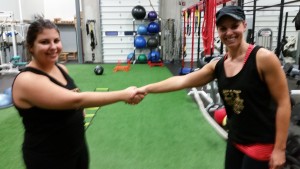 ___________________________________________________________
*WINNER OF NINA'S SEXY & STRONG WINTER CHALLENGE 2016*
(Amazing Results! – MARCH 2016)
Woot Woot!!! DOWN 17 pounds & 17 inches (WINNER BY HIGHEST PERCENTAGE)
I did it! I can't believe I won the winter challenge! I told myself that this was it…I was going to give it my all. I have been in many of Nina's challenges, but this is the first time I've won! I was strict with myself, and I guess it paid off. Nina was a great motivator, always keeping me on track (and honest). The other women in the challenge and in the classes are a great support system too. Always keeping things positive and fun, which makes these classes so great! With the variety of workouts, and great women, there are no excuses to not get healthy. This is just the beginning for me! Fit at 40 is my new motto! Thanks Nina! Anne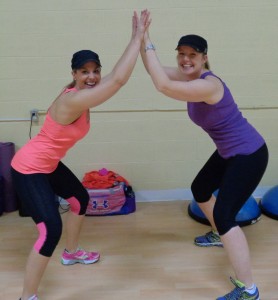 ____________________________________________________________
*WINNER OF NINA'S FIT & FABULOUS FALL CHALLENGE 2015*
(September & October 2015)
Irene lost 25lbs. in 8 weeks – Here is her story!
I'm definitely no stranger to Nina's 8 week challenge, but this time was different. From day one I was totally "in it to win it" so to speak. I was disciplined and really focused. Thanks to Nina's motivation and for having faith in me, I was able to stick with it. Seeing the pounds come off week after week definitely helped serve as motivation as well. It certainly came with its hardships…like saying no to my beloved carbs and to that second glass of wine which I would have totally welcomed on an average day. Being the foodie that I am, the most difficult part for me was sometimes having to eat something different than what the family was eating. Knowing that I would be held accountable by weekly weigh-ins, I just couldn't disappoint. The most challenging part for me was the diet portion. Attending Nina's classes and getting the exercise in was the easy part seeing how I love all the classes and find it kind of like a social gathering with some wonderful ladies. This challenge wasn't easy and I really had to be strong and committed, but I did it and you can too!
Irene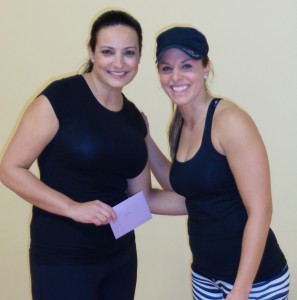 ____________________________________________________________
AYSES STORY!
I WON THE FALL CHALLENGE – My results from Nina's Fitness
When I first heard about Nina's Fitness having an 8 week challenge, I jumped on board right away because I knew that that was the jump start I needed to change into the new me. With my competitive nature and need to impress attitude, i knew I would succeed at reaching my goals and winning the challenge. I knocked my weight loss goal out of the park. I lost 26lbs and 14inches. For the first time in all my life, I love looking at my body and 'checking myself out' in the mirror. Throughout Nina's Sexy & Strong Fall Challenge I knew I had to be positive and think healthy thoughts and just put workouts into my daily life schedule. I always made sure to exercise daily. With 2 young children, a full time job and a house to keep up, I would say that was my biggest challenge, but I always seemed to find time because I knew that's what it would take to get to my goal and win Nina's Fitness challenge. The best part in the challenge was stepping on the scale. Every time I stepped on the scale, it added fuel to my fire and I wanted to keep working harder and harder. As for my 'diet', eating 6 times a day, cutting out sugar and junk and drinking 8-10 glasses of water did the trick. Nina was helpful with healthy food tips for us and keeping us on track.
If you want to get to your goal, you feel like everything you've already tried hasn't worked, definitely sign up for one of Nina's Fitness next challenges. It works!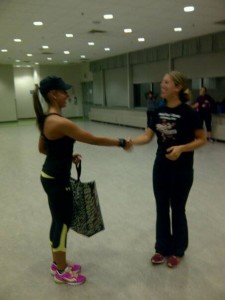 ---
Carin's Story!!  
Results I couldn't believe!!!
I have been training with Nina since September 2011. I've joined gyms, signed up for many different exercise programs, and nothing comes close to the results I obtained with Nina Whitefield. I started training with Nina to get in shape for my wedding. Since my wedding I have continued my journey for a more healthier lifestyle. She continuously pushes me to eat greener and challenge me both mentally and physically. Her energy and determination is contagious. Because of Nina I have had the confidence to compete in marathons. You can definitely tell that Nina loves what she does, and she takes this very seriously – as a result each class is different, intense, and enjoyable. Anyone joining her classes will not be disappointed.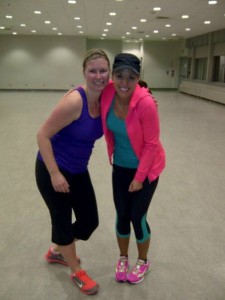 ---
Katherine's Story!  
The OTHER great results of fitness!!
The best outcomes of Nina's Fitness workouts are actually not about my measurements or my weight. My results have impacted me in other ways.
I'm stronger. I can do a full push up, a real one and I can do a lot of them (compared to a year ago). I was an on my knees kind of push up person and didn't think that was something I could do, now I know I can. I can do a full sit up and now actually prefer them to crunches. Now I know I could probably try other things that I may have thought were too hard before.
I'm happier. My husband has noticed a difference, My kids have noticed a difference and I've noticed a difference. Working out with Nina's Fitness has helped give me energy but at the same time relieve stress and be a little more relaxed and when mommy's happy it has a great impact on the whole family!
I'm setting an example for my girls. My girls are still at the age where they like to copy mommy. I want them to see me exercise and be healthy. I want them to know that exercise needs to be a part of your life and that eating well does to. It makes me happy to see my girls do a set of burpees or play work out class with my yoga mat. I think those are things they will remember and take with them when they grow up and continue a healthy lifestyle themselves.
Thank you! Nina's Fitness – I am so happy with all the results 🙂
---
Kim's Story!
TAKING ON Nina's Fitness Winter Challenge 2015!
When I joined the 8 week challenge, I was determined to lose weight and inches, but after the first night in January, I realized it might be a bit more difficult than I anticipated! The word challenge is enough to make you motivated. As the weeks went on, I became less focused on weight loss but more focused on strength. The plank that I originally dreaded was now lasting 50 seconds as opposed to 10. The ab muscles that were non-existent (thanks a lot C-sections!) are now able to withstand a minute of sit ups.
So before I weighed in last night, I reassured myself that even if the numbers hadn't changed, my strength and motivation definitely has. And I have Nina to thank for that!
My favourite exercises would have to be: Bosu (which I had never used before) and the ladders. Also any punching/kicking which is why I'm looking forward to Fit Fighter!
My opinion has strongly changed towards burpees, I no longer hate them and can see how beneficial they are.
My next goal is to continue to persevere through those minutes that seem like hours, and to really believe in mind over matter. I also plan to change more of my eating habits. Think twice about that Oreo cookie!
I look forward to another session of PAIN but also GAIN!
Thanks for being so motivating and creative in your workouts Nina!
---
Janet's Story!
Joining Nina's Fitness was the best thing I have ever done for myself*
Fitness and I have a "love/hate" relationship. I love how I feel after I work out but I hate how I have to push myself to go! I have never regretted going to the classes once I get there, so my goal is to work on eliminating the "hate" from the relationship. LOL
Joining Nina's Fitness was the best thing I have ever done for myself.
It is not easy. I push myself in each and every class and usually am the very last person to complete the exercise. And I'm okay with that.
I can't do 50 push ups. But I can do 25 now. And I'm okay with that.
I can't run 10K but I can do 5K with no problem. And I'm okay with that.
I am not competitive. But I want to improve. And I'm okay with that.
I could never have achieved what I have so far without the support and encouragement of Nina.
I now know it is not all about the weight but it is about how you treat your body.
I AM STRONG NOW. And I'm okay with that!
Thanks Nina.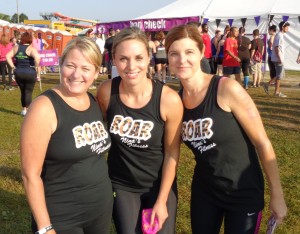 ---
Michelle M's Story!
Getting ready for my wedding  & Joining Woot Camp – Nina' Fitness 
In December when my friend Kim asked me to join her for Woot camp I was very excited about the possibility to get back in shape and more importantly restore my self confidence. It was exactly 1 year until my wedding and the thought of being the centre of attention terrified me. My post baby body left me lacking confidence and very uncomfortable in my own skin. After 8 weeks I can say with 100% confidence that I am already feeling much better about myself and really looking forward to continuing to transform my body as well as my mindset. Nina, you manage to push me to work my hardest and try my best each session. You provide an environment that is non-judgemental and very enthusiastic which allows me to focus on my goals and workout. As much as each individual exercise pushes me to my limit I can still say I enjoy each session and leave feeling very accomplished. I have noticed a big change in my strength and endurance, I can do exercises for longer amounts of time or more repetitions. I'm very happy with my results so far and it really encourages me to keep going with my workouts and set bigger goals. My wedding countdown is at 9 months and I really want to feel like the best version of myself on that day and I know that your Woot camp is going to get me to this goal. I can't wait to try out your other workouts and continue with Woot Camp!!
Thank you, Michelle
---
ABBY'S STORY!!! 
Only 5 weeks left and she gave it all she got! – Nina's Fitness
In a short 5 weeks Abby ending up winning the 8 week winter challenge… This is so AWESOME!!!
Abby was down 12 inches in 5 weeks and weight down as well! Abby was very consistent over the last weeks training 3-4 times a week.  Consistency will always give the best results!!  She is very happy to have such a supportive group of ladies to workout with and her trainer that keeps her on track.  She says it's so rewarding to have a trainer and group who can push you and believe in you! The biggest reward is being able to do it, and see results not only in weight and measurement, but in strength, determination and to reach a goal. Abby is in the next challenge again as it is her motivation to leave the house in -30 weather.
Abby is very happy with her results!  She had the choice to give up on the challenge after missing the first 3 weeks due to the flu but instead she got back on her feet and tried her best to the end! AMAZING!!! Way to go ABBY!!! Super proud of you!!!
---
Andrea's Success Story!!!
*I choose to put my health first!* – THANK YOU – Nina's Fitness
For most of my life I have been active. I was always great at sports and made staying active an important part of my life. Then university, a job, a husband and kids happened. Staying active was not my priority. The pounds began to pile on and I began to feel it. I was tired all the time, my stomach hurt, I was popping anti acids like candy and I was having episodes where I would feel shaky, like my blood sugar dropped. All my cloths began to feel tight. I totally lost myself. I was miserable and didn't feel like me.
I decided to make a change, for good. I had a choice to make, continue what I was doing and being unhealthy or make changes. I have done all the diets and workouts that are out there. They didn't stick because I usually got bored or they weren't sustainable. Change is hard, but you have to take that first step. So my first challenge with Nina began in January 2014. I loved it. Her enthusiasm and energy is infectious. It keeps me coming back every time. I can't thank her enough for all the effort she puts into each class.
I have continued to be a part of each challenge since because I find them motivating. It gives me something to work towards. I see everyone else at woot camp working hard, and it makes me want to do the same. Each work out I try my best and work hard because I know it benefits me. I have made the choice to eat right and move more. I choose to not make any more excuses. I choose to schedule my workouts like an appointment that I can't miss. I choose to put my health first. I believe in this because I know how easy it is to slip back to my old ways.
This challenge has been a bit different. In the last 8 weeks I have seen a change in me. I am stronger. I want the challenge of a hard work out, I kind of crave it now! The exercises that seemed totally impossible in January 2014, I just do it now. No longer do I doubt whether or not I can do an exercise. I see it as a challenge, that I WILL conquer. I feel that I am getting "it" and the new way of eating/exercise is becoming my normal way of life. I think that is my biggest success!